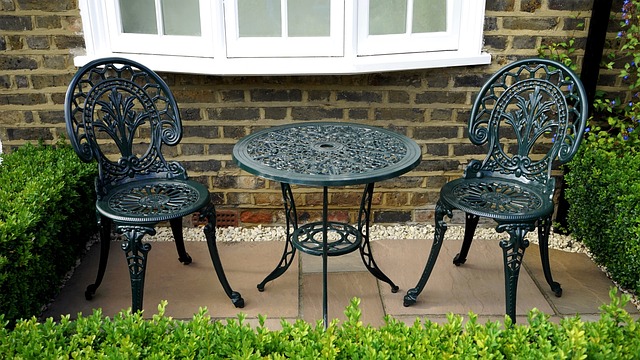 Spring is finally here, and that means it's time to start thinking about spending more time outdoors. One great way to make the most of your outdoor space is to invest in an outdoor kitchen. With an outdoor kitchen, you can enjoy all your favorite meals in the fresh air. An outdoor kitchen also allows you to entertain guests without having to worry about messes or bad weather, especially if you use bioclimatic pergola roof system. If you're thinking about adding an outdoor kitchen to your home, now is the perfect time to start planning. With a little bit of creativity, you can design an outdoor kitchen that meets all your needs and fits your budget. Here's a quick guide to help ensure that you won't miss any essential features of an outdoor kitchen.
Lighting
During the daytime, natural light from the sun will provide enough illumination for your outdoor kitchen. However, as the sun starts to set, you will need to switch on some artificial lights. Task lighting is essential for any outdoor kitchen. Not only do you need lighting while prepping food and cooking, but it can also set the mood and keep guests safe. There are many different types of outdoor lighting fixtures available, so you should take some time to choose the ones that best suit your needs. Solar-powered lights are a great option because they are environmentally friendly and easy to install. LED lights are another popular choice because they are energy-efficient and have a long lifespan. Once you have installed your lights, be sure to test them out to ensure that they are providing enough illumination for your outdoor space.
Ice Maker
An ice maker is one of the most essential features of an outdoor kitchen. Just imagine going in and out of your house every time you need more ice for your drinks. Not only is it a hassle, but it can also let in unwanted bugs and dirt. An ice maker ensures that you always have a steady supply of ice on hand, so you can enjoy your drinks without any interruptions.
Warming Drawers
Warming drawers are a must-have for any outdoor kitchen. They provide a place to keep food warm until it's time to serve. Aside from steaks, burgers, and other grilled items, warming drawers can also be used to keep sides and appetizers warm. This way, you can focus on grilling the main course without having to worry about the side dishes.
Pizza Oven
Any pizza lover's dream is to have his own pizza oven. With a pizza oven, you can enjoy fresh, delicious pizza any time you want. Just imagine being able to step out into your backyard and enjoy a piping hot pizza straight from the oven.
A Coffee and Tea Bar
If you're not a big drinker, then you may want to consider adding a coffee and tea bar to your outdoor kitchen. This is more popular among homeowners who need to work with more limited space. By adding a coffee and tea bar, you can still entertain guests and make them feel welcome without having to worry about serving alcohol.
As you can see, there are many different features that you should consider adding to your outdoor kitchen. Take some time to think about what you want and need from your outdoor space. Then, start planning and designing your dream kitchen.