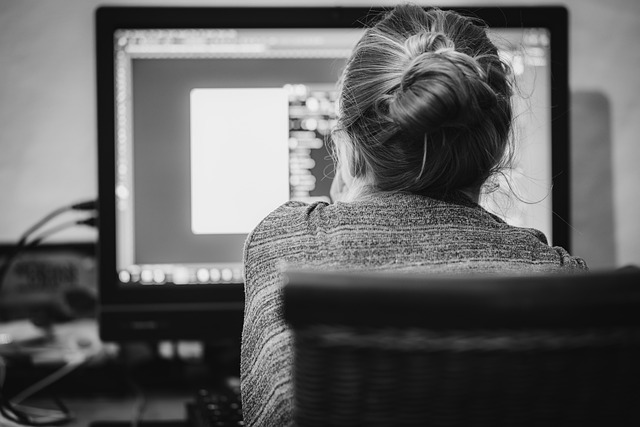 Step 1: Learn the fundamentals
You may not need to have a formal education to become a graphic designer, but you should know the fundamentals to become successful in the profession. In fact, you should get yourself primed on the principles of design while learning how to effectively use contrast, colour, balance, hierarchy, and proportion while working on a project.
With plenty of free graphic designing courses on the internet, you won't have any problem starting to build your knowledge base. Try out a few different courses and refer back to them when you feel the need to do so. It's better to find a course related to the specific graphic design niche you are interested in including social media marketing, brand identity design, or website design.
While priming yourself on the basics, you also need to start developing a visual eye for design. Browsing through Dribbble each day will help you stay up-to-date on the latest design trends and explore various design styles to keep you fired up. On the other hand, you can also gather plenty of ideas or visual inspiration for your own projects while you are at it. For an example of a successful graphic design firm, you can check out Caboodle Design.
Step 2: Invest in the right tools
You should be proficient in the graphic design software you need to create your projects in order to become a successful graphic designer. Start with downloading a few free graphic design software before you decide to invest in more robust software systems. CorelDraw, Vecteezy, and Inkscape are some of the best free tools to check out.
Once you want to take your technical skills to the next level, you may invest time in mastering industry-leading software systems like Adobe Photoshop and Adobe Illustrator. These are the most powerful and popular tools widely used across the industry. Bonsai is another great tool to invest in since it can help you manage projects, create proposals & contracts for clients, send invoices, and organise your taxes other than doing the design work. Using a software system like Bonsai early on will help you immensely down the road.
Although learning a new software system may seem intimidating, you shouldn't let it discourage you. In fact, you can find a host of free online resources that will help you master all these design tools. You can easily search Google for quality materials in this regard.
Step 3: Build a body of work
You should build a persuasive body of work first in order to become a professional graphic designer. In fact, an employer will ask for work samples before deciding to hire you for any project. It's easy to build a body of work even without real-world experience. You can start putting your graphic design skills into practice and refine your design process by offering your services to family and friends.
You can always get inspired by finding something that already exists and putting your own spin on it. For example, you can create marketing materials for a brand that you think needs some help or redesign a website or your favourite logo. In fact, the possibilities are endless. But you should be strategic and try to accumulate a body of work that will directly reflect the design jobs that you plan to take on in the future.
Even if you don't create anything you like right off the bat, you should not get discouraged. In fact, some of the best graphic designers today started out the very same way. You can easily become a successful graphic designer in the long run by practising some of your favourite projects.
The aforementioned article provides information on 3 steps to becoming a successful graphic designer.